7th Annual Gardeners' Conference – Register Now!
Posted On

December 1, 2017
Davidson County Extension Master Gardener Volunteers will be hosting the 7th annual Gardeners' Conference on February 8, 2018 from 8:30 a.m. – 3:00 p.m. Register now to attend!
Featured speakers include Tony Avent and Pearl Fryar, plus several breakout session topics and speakers. See flyer below for more details.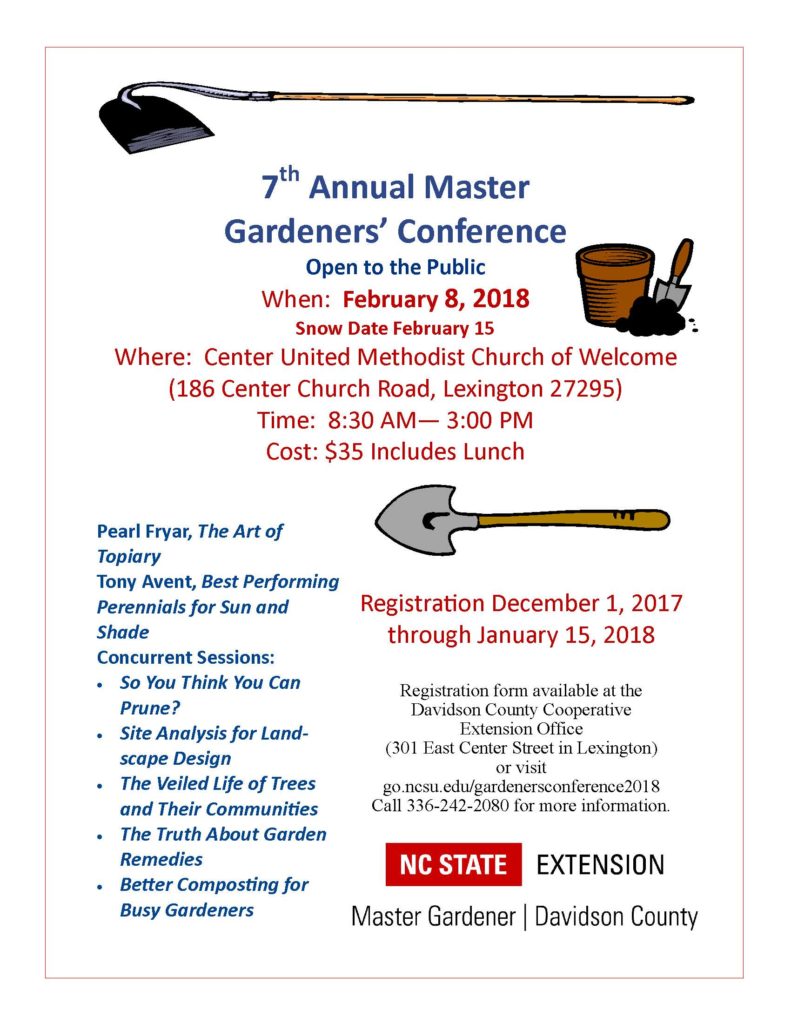 Need a Christmas idea for that gardener in the family? How about a ticket to the Gardeners' Conference! Don't wait to purchase your ticket as space is limited and seats go fast! Registration will close January 15, 2018.
To download the registration form, click here.
The conference will be held at Center United Methodist Church of Welcome in Lexington, North Carolina. In case of snow, the alternative date is February 15, 2018.